Gin Bar
... Western Stuttgart's meeting spot with an original atmosphere.
Whether it's after work or a trip to the theatre, you'll always find friendly guests for a good chat at our large bar. You'll have the choice of over 200 different types of gin - dry gins, London gins and Sloe gins.
Or treat yourself to a cool, freshly-poured draught beer, a nice glass of wine, champagne, exquisite cognac or the most delicious and popular cocktails and long drinks. Our team behind the bar will make sure that our 100+ year old chemist's counter leaves no wishes desired and no mouths dry.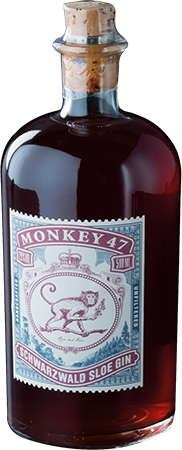 Monkey 47 Schwarzwald Sloe Gin
29
%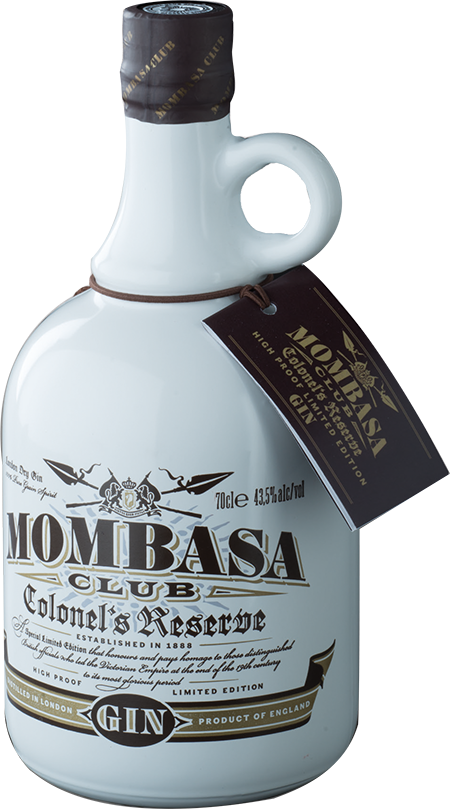 Mombasa Club Colonel's Reserve
43,5
%

GILT - Single Malt Scottish Gin
40
%
The Gin
Gin is one of the oldest spirits and is steeped in history and is essential in the bar scene.
Our excellent and extensive gin selection is something special, but our micro-distillation system - hand-crafted for Ampulle - is truly unique. It's unique to our venue...
Gin Sommelier
Between 1984 and 1987, Marius Breitenberger completed his apprenticeship as a hotel specialist at Otto Geisel's "Hotel Victoria" in Bad Mergentheim. There, he was trained in the hotel bar, among other things, under the instruction of Charles Schumann and received his first ever training in cocktail mixing.
In Hamburg, he completed an intensive course in "American Classic Cocktails", "Tiki Cocktails and "Mexican & Cuban Cocktails" at the city's bartender school.
Since 2008, he has run the Stuttgart restaurant "Ampulle" from host Mr. Michael Wilhelmer, which evolved into the "Dry Gin & Beef Club" in 2015. As master of over 250 gin varieties from the world over, he passed on his enthusiasm for the trendy drink by feeding them various gins. After intensive self-study of gin, he had the opportunity to get to know the producers and their distilleries at home and abroad and deepen his knowledge about the drink.
In the meantime, he is being booked for events across the German-speaking world, where he gives guidance on menus with gin as a gin sommelier and organises gin tastings and workshops.
His passion is founded on the intricacy of gin. His tasting sessions touch on many exciting topics such as alchemists' old healing arts and herb witches, the history of Europe and its spice trade with overseas colonies, and how gin spread out across the world from Great Britain. He is also fascinated by the aromas of herbs, fruits, gins and tonics, which combine to create new and surprising taste experiences.

Gin Book
Our little book provides an introduction to the topic gin and focusses on its origin and, above all, its production. The gin varieties presented are picked out in by our gin sommelier and described in great detail for our customers.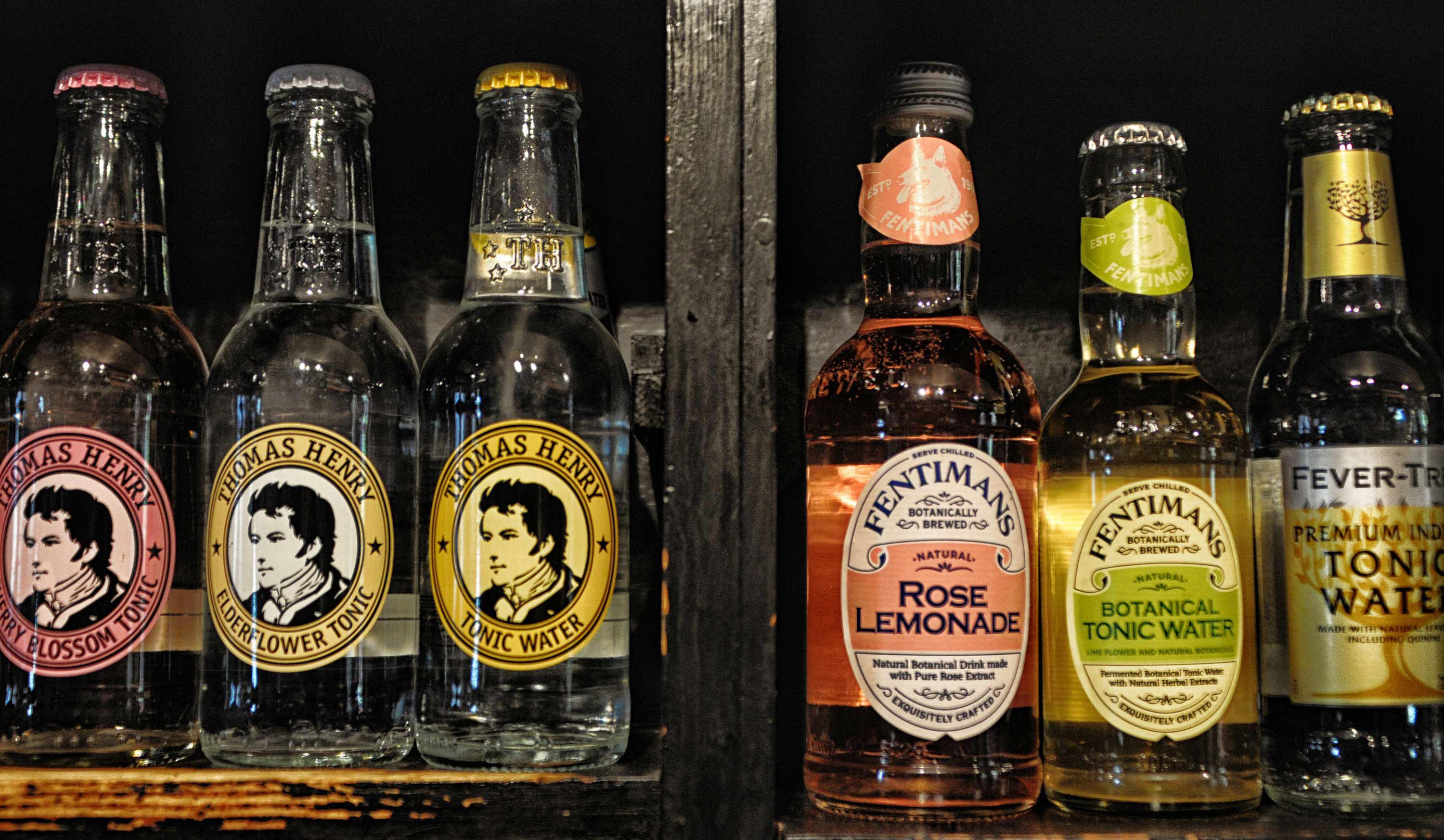 Tonics
Right up to the 20th century, tonic was a standard piece of equipment for many European colonial armies. The drink's previously higher quinine content was used as a form of malaria prevention, as chloroquine first came to the market as a synthetic a synthetic drug for the disease in 1934.
To obtain its effects, the tonic water had to be drunk regularly. To reduce the drink's bitter taste, soldiers mixed it with gin, thus creating the famous long drink gin & tonic. Today, no well-equipped bar can do without it and it invigorates every kind of gin with its taste.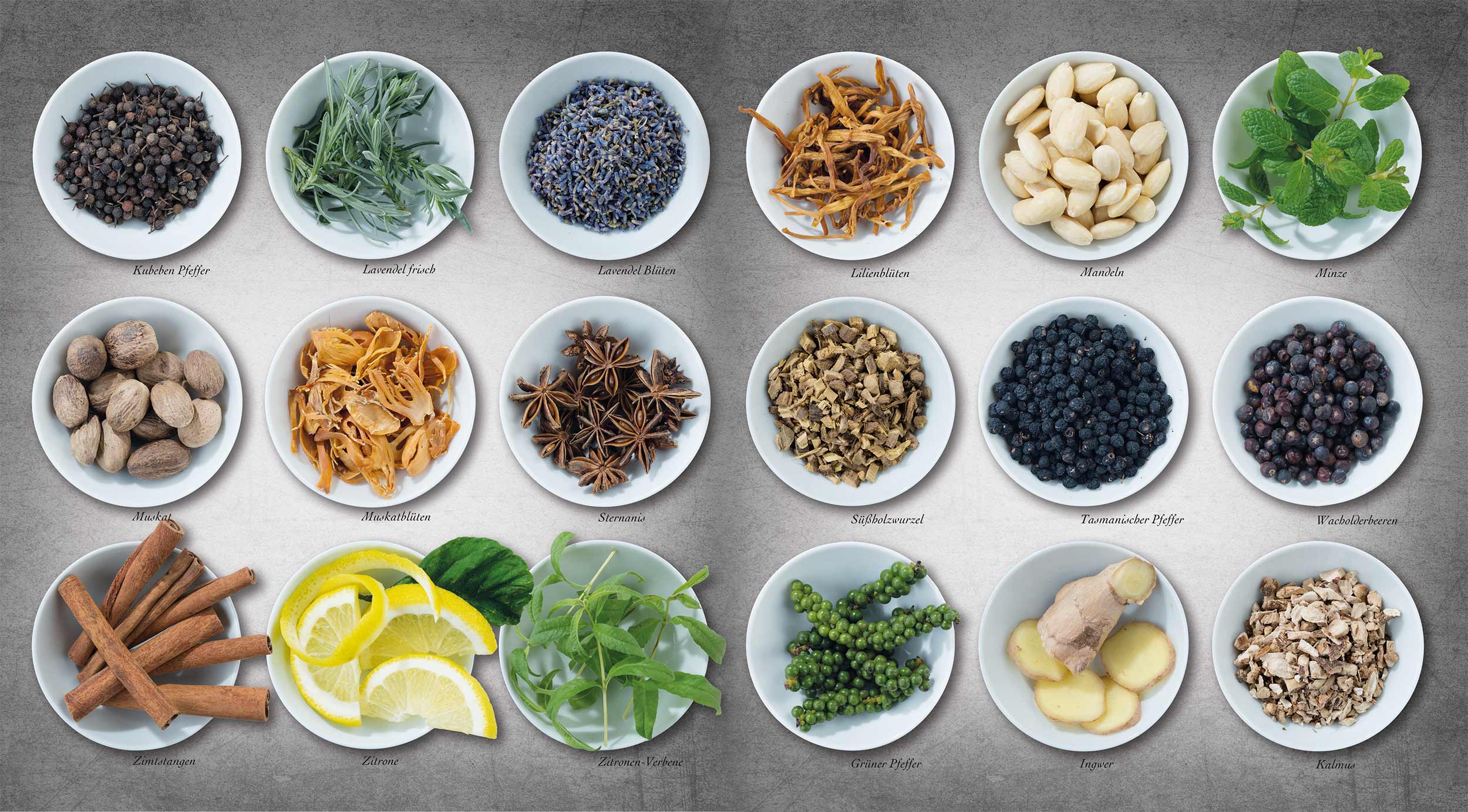 Botanicals
They are the basis for the production of any good gin. The gin owes its character to the extracts - it's what makes a gin a gin. Even small changes to the recipe can make a huge difference and heavily impact the taste of a gin.
The main component of every gin is juniper berries, whose bitter aroma is gives the taste of every gin its basic characteristic. What's more, there are more than 100 botanicals in use, of which 6-20 are used for classic gin varieties.
However, recent years have seen an increasing trend to use several, sometimes very exotic botanicals in gins.
GIN OF THE MONTH
Opihr Oriental spiced
40 %, England